From Cage To The Range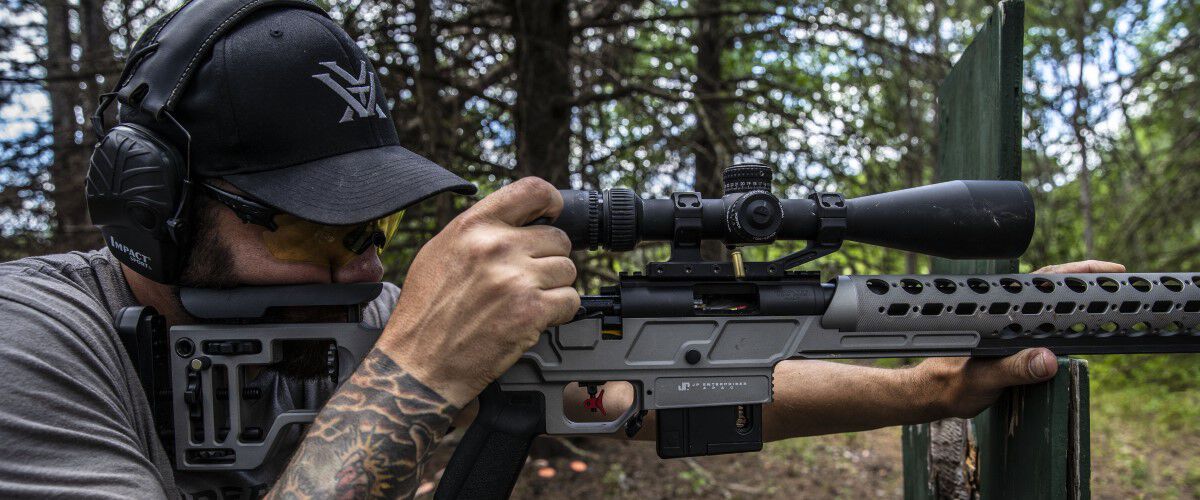 Like many professional athletes, champion shooter Josh Froelich took a less-than-common road to the top. His grandfather owned an 80-acre tobacco farm in Minnesota, and he spent his summers working for ammo. Josh would pick rocks and perform various farm chores for a payment of three or four .410 shotshells.
After a day of labor, his grandfather would turn him loose, and Josh was free to roam the countryside with his bolt-action .410. With only a few rounds in his pocket, Josh learned to pick his shots carefully. He quickly developed a knack for spot-on accuracy.
"You learn patience when you only have three or four shots per day," Josh says. "I didn't want to waste a round, so I learned to make each shot count. I had no idea how much this would help me later in life."
The Fighter
During his college years, Josh watched his friends start working as bartenders and delivering pizza to pay for books and rent. He took a different approach to make ends meet. One day while doing a cardio workout at a local gym, a group of boxers and MMA fighters came in. The crew was called Damage Incorporated. They were having a practice, and Josh fell in love with the sport.
A competitive soul, Josh figured he could get his workouts in by practicing MMA. He did just that, and before long he was fighting in a cage, making enough money to pay his way through college.
Shooting jumped back into his life in 2012. A neighbor was burglarized, and Josh bought a pistol.
"I learned quickly that I couldn't shoot a pistol very well," he said. "I needed to learn, so I started practicing. At first, it was purely about self-defense. I spent a year learning to shoot my pistol. During that time, I started shooting rifles as well."
First Match
One Saturday, while Josh and his brother were at local gun shop, a gentleman at the store told them they ought to come try a small competition match at a local range the following day. Josh went and shot. He got humbled, but that just fueled his fire.
"I started shooting more matches," Josh says. "I'm super competitive. I enjoyed the match. I just didn't enjoy getting beat."
That year, he shot 52 matches, and he's shot at least that many annually ever since. His work ethic, which was driven into him at a young age, coupled with his desire to excel, caused Josh to spend lots of time behind the trigger. He wanted to make up ground on his competition, and he figured the best way to do it was to shoot and drill more.
Josh focused specifically on shooting drills. MMA had taught him that the best fighters know how to drill, how to focus on the minute details and how to develop their craft. He took that mindset into shooting. He drilled and drilled and then drilled some more.
Today, Josh is at the top of his game. In 2018, he won a gold medal for the USA at the World Shotgun Championships in France. He has captured multiple 3-Gun Nation Championships along with many other titles, and now he's going to start competing more seriously in rimfire.
"I don't know for sure," Josh says. "I think I'm coming up on 40 or 42 major match wins. I'm just having fun shooting guns with my buddies and getting others excited about shooting. I want to inspire people to try competition shooting and help them become more comfortable around firearms. I want to show my drills and help the firearm industry get as mainstream as possible."
The Rimfire Game
As of late, Josh has started training more with his precision 22 long rifle fed by CCI's Clean-22. He uses the platform to work on things like wind calls and some of the more technical aspects of all rifle shooting. The gun doesn't beat him up, and he loves the fact the ammunition lets him fire lots and lots of rounds between cleanings—it's a great tool for both training and competition.
"The round just doesn't gum up the gun. It feeds great and shoots great. I use it for lots of work when shooting from 100 yards and in," Josh says.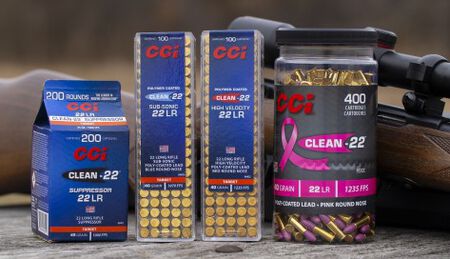 Clean-22
Slash barrel and suppressor fouling with our full line of Clean-22 loads. Their exclusive polymer bullet coating shoots clean and accurate without leaving a residue.
Learn More