Build Your Own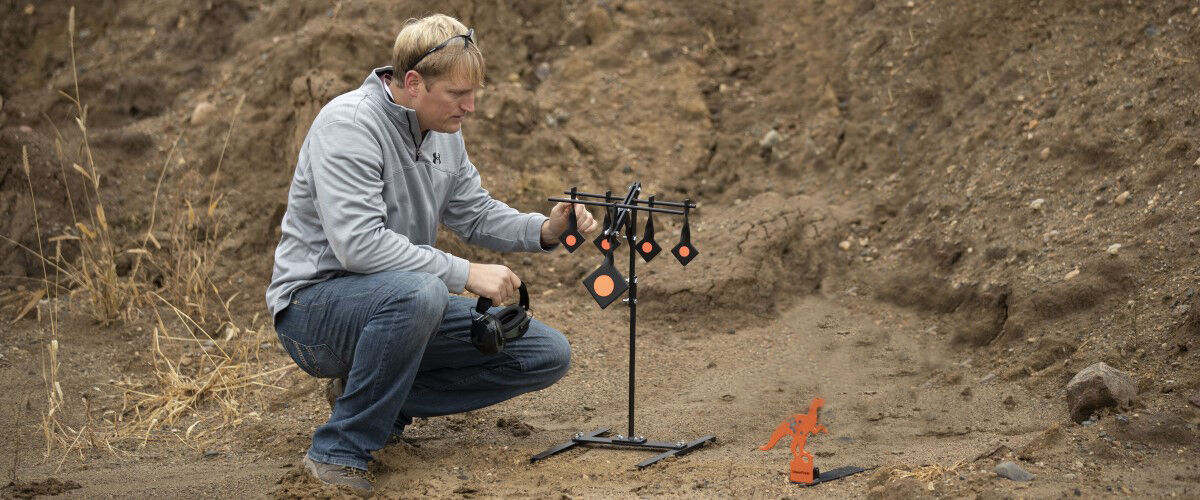 If recent years have taught us anything, it's how easily things we take for granted can become scarce. Things like certain foods, lumber, ammunition and toilet paper are easy examples, but finding a place to shoot was another victim of the times. During Covid-19 shutdowns, many ranges were closed or required an appointment. Public ranges that were open were packed to the gills, making it even more difficult to get in trigger time—especially with an influx of new gun owners.
And much like how the pandemic pushed people to become more self-sufficient, the answer to the range issue became clear: Take matters into your own hands and build a backyard one. Don't have enough space? Get with a buddy who does, offer to toss in some green, a little sweat equity, and then go to work.
Start The Project
Building a small backyard range doesn't require much, and though most won't be suited for centerfire rifles and handguns, they're perfect for plinking with various rimfire calibers. Start by checking local zoning ordinances and take note of proximity to neighbors. The last thing you want is flashing lights to come down the road each time you go bang.
Next, you'll need backstops. The number of backstops will depend on how elaborate you get with your design. You can go the shovel and wheelbarrow route, but I recommend renting a small tractor or hiring someone to do some dozer work. This work will typically run you between $80 to $110 per hour, but when building a small range, it won't take a seasoned operator long to pile some dirt. Railroad ties, which can be purchased at most farm stores, help make backstops more secure. Don't be afraid to check with your local railroad, as they will often provide old ties free of charge.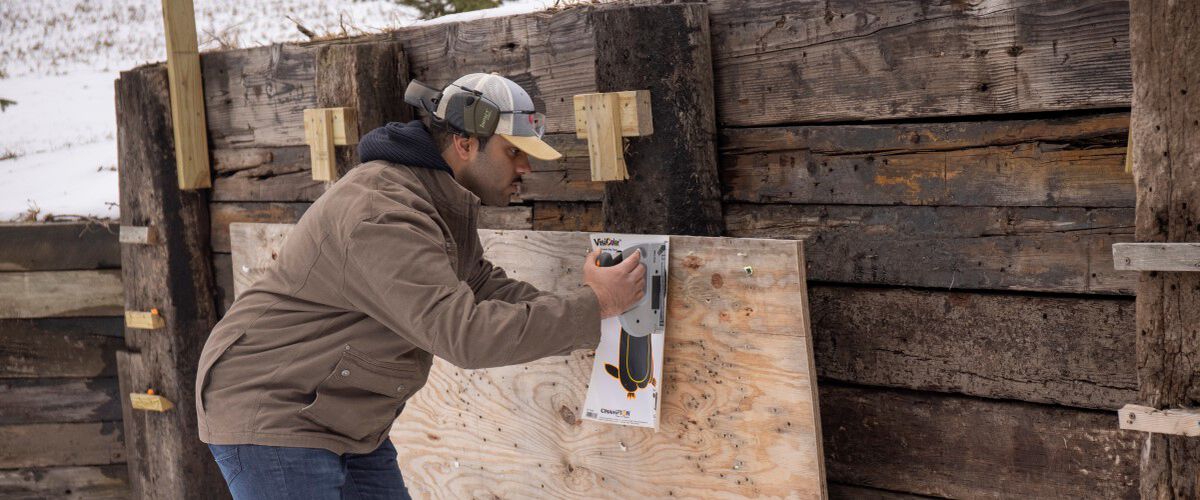 Of course, natural backstops can be used. Large hills are best. Trees and brush aren't backstops and should never be used as such. Bullets do weird things and can bounce off trunks or snake through small openings in the timber. Safety is always the first priority.
Targeted Approach
With your course designed and backstops in place, it's time to think about targets. Do yourself a favor and go the steel route. Why? They last and lead bullets smash into them, minimizing ricochet. Rimfire rounds, if shot at the manufacturer's recommended ranges don't put much wear and tear on targets.
Purchase a few different target types. For example, grab a Champion .22 Auto Rest Target-Multi along with a few .22 Diamond Pop-Up Targets, and you're set. Target stands can be built or purchased, and, of course, paper targets on plywood and cardboard can be used as well. Plywood is cheap, as is cardboard, and if you take some time and build a few stands from PVC pipe and scrap wood, you can keep cost down and add targets to the range.
The other great thing about a backyard plinking range is creativity. Whether you're shooting with the kids or going for bragging rights with your buddies, busting mounted-to-a-stand balloons and the like is a blast. Clay targets are also an option, and if you really start getting proficient with your shooting, attaching Tylenol tablets to fishing line dangling from a garden hanger is a riot.
You don't need a historic pandemic and shutdown to get started or reap the benefits. Building a backyard range will get you outdoors, give you a lot of fun, and sharpen your shooting skills.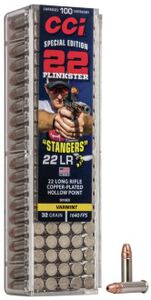 STANGERS
CCI Stingers have always been among of the top choices of YouTube shooting sensation 22plinkster. That's why we've introduced special-edition Stangers, loads named for his signature drawl.
Buy Now